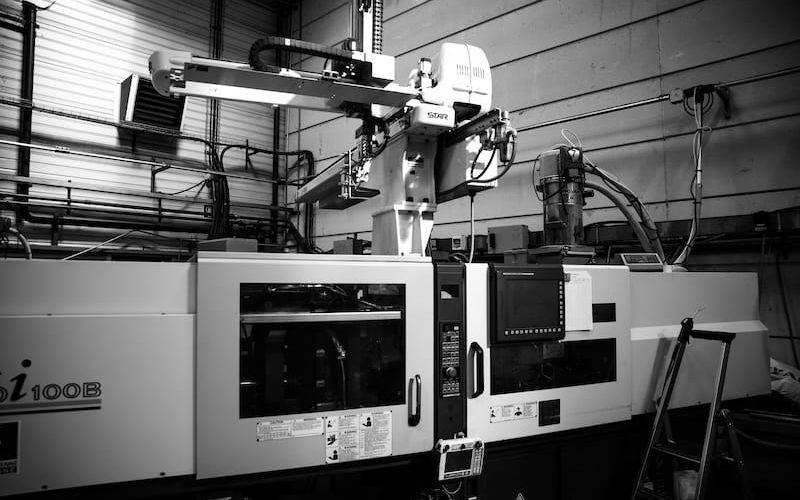 In our plastic injection workshop we have 7 machines (ranging from 35kg to 350 ton forces), which include 4 electric Fanuc and Billon clamps, plus 2 robotic clamps.
Our CNC high precision completely electric injection moulding clamp
The FANUC Roboshot S-2000i is the only machine of its kind in the world (S-2000i 50B, S-2000i 100B et S2000i 300B) and is fitted with CNC technology which provides an extremely precise result. In fact, this technology which was originally used in wood and metal turning and milling is now being applied to moulding. The FANUC clamp has a control panel that interacts 16,000 times per second directly to the motor, so it is in constant communication and without the use of oil. The extremely reliable and precise movement provided by CNC technology which comes with its own high speed processor ensures fast cycles, which is ideal for mass production and additionally maintains a consistent level of quality. Not only is the FANUC clamp high quality, accurate and rapid, it is also environmentally-friendly.